Women Wigs Synthetic Wig Long Straight Hair High Tmperature Fiber Black black 26 inch
This products is Fulfilled by Kilimall, Ship from kenya directly, you will usually get it within 1-3 days! We aimed to offerring you the best shopping expriences! Your satisfication and postive Feedback/Review is our eternal pursuit. have a good day!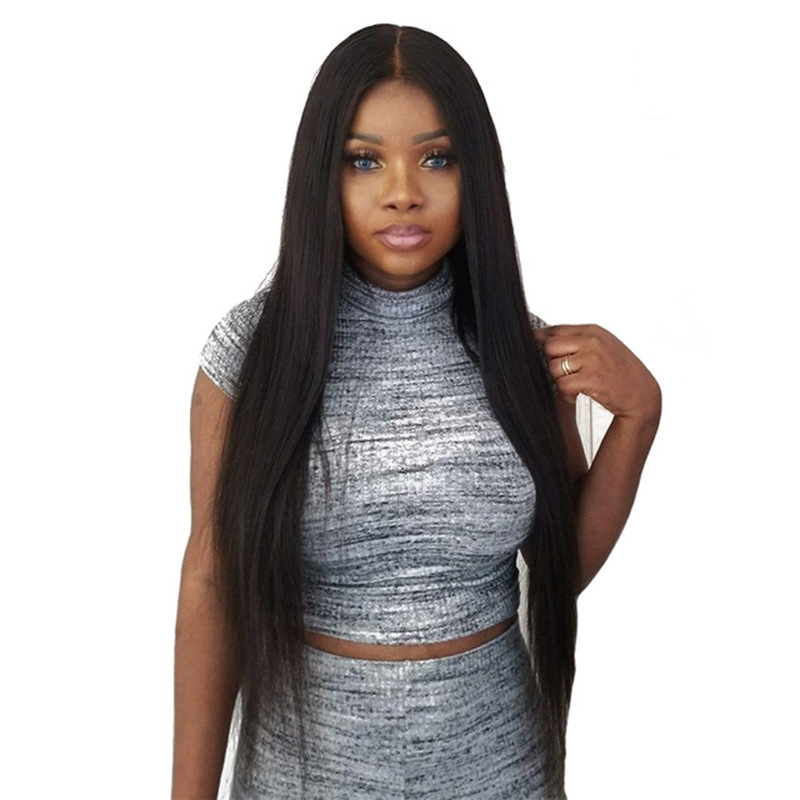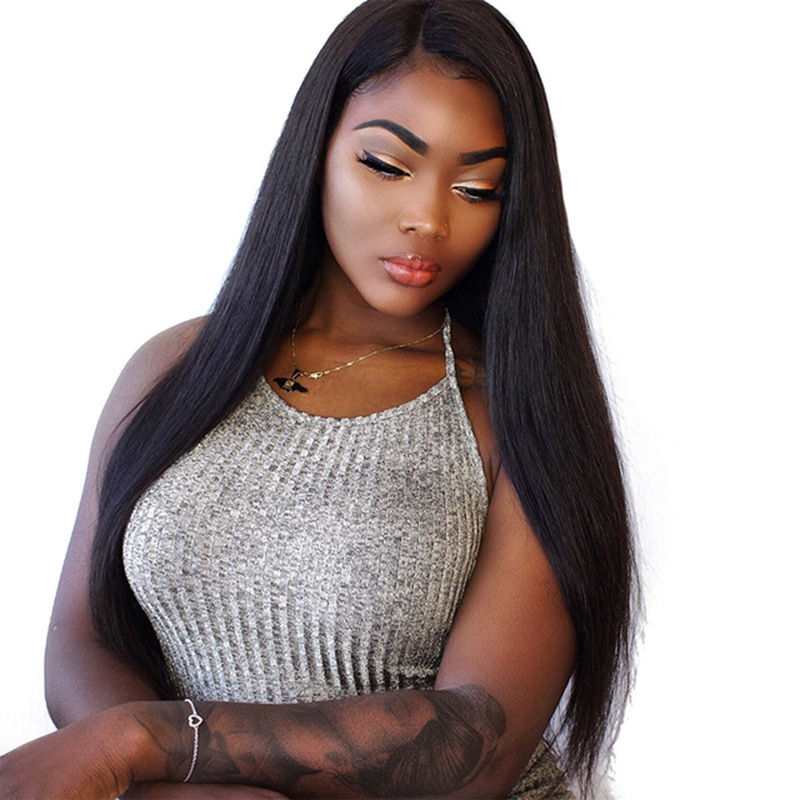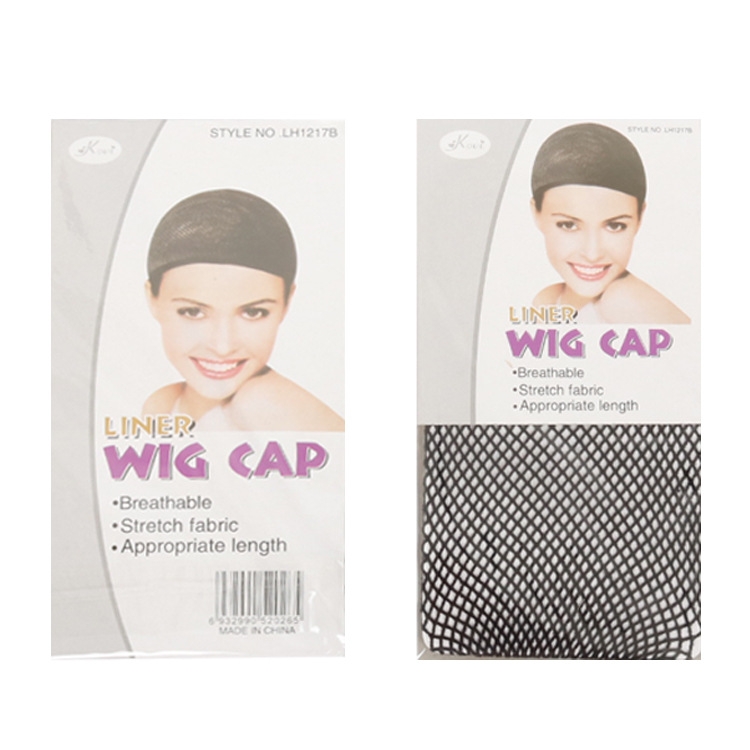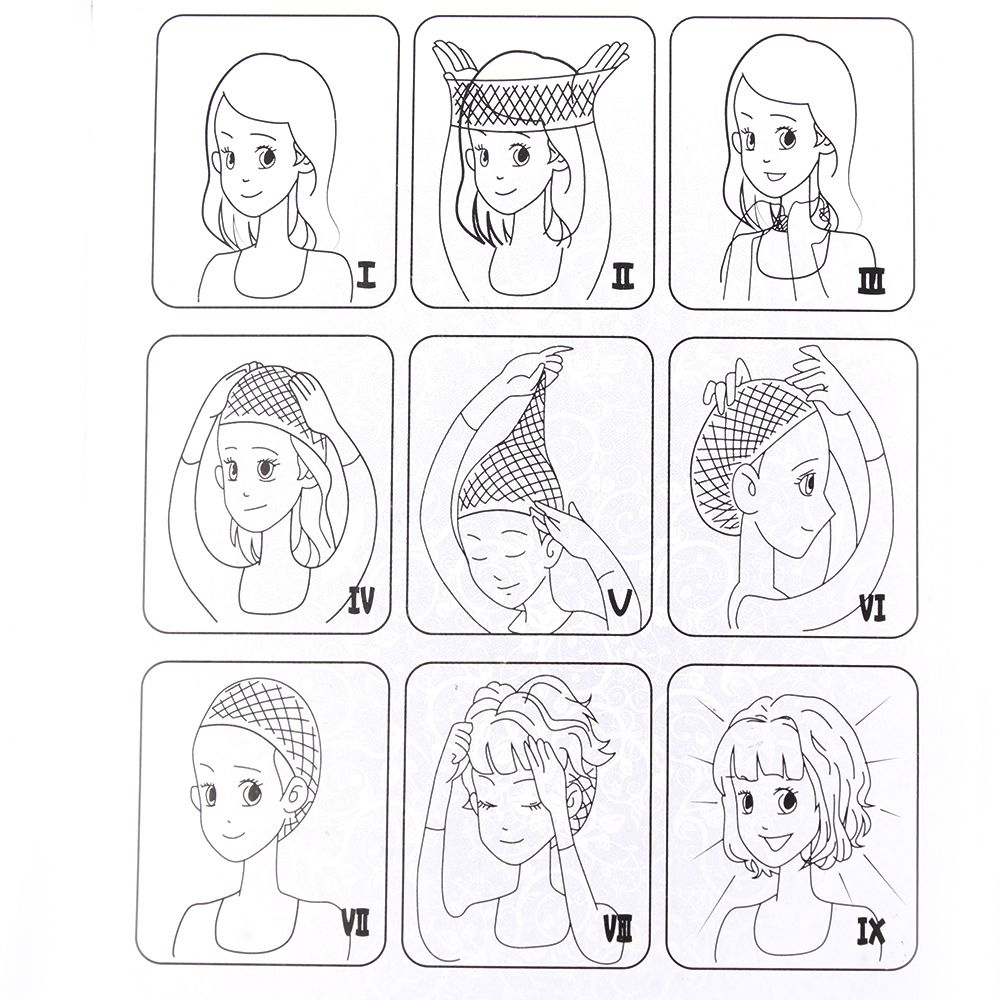 FEATURES AND BENEFITS
1.Excellent Quality 100% Heat Resistant Fiber made synthetic wig.
2.You will be amazed by the quality. Wearing it, it can bring you more confidence, and more charm!
3.It is both natural looking and soft touch. You can wear it to parties as well as for daily use.
4.The size is adjustable and no pins or tape should be required. It should be fit on most people.
5.All you should need to do is adjust the hooks inside the cap to the correct size to suit your head.
6.The item is Easy to wash and care just using a little mild shampoo in cold water.
7.This wig features a high-quality synthetic material , which gives the wig a look of naturalness and reality.
Package included:
1x Beautiful wig fashion wig + 1x Wig cap
Everything is very simple and the results are perfect.
The application takes just about 2 minutes and you can do it all alone without someone's help.
FAQ:1.Why the length is not the same as description?
We measure the length of hair when the hair be stretched to straight, the wavy and curl texture hair will be much shorter when compared with the straight hair, pay attention to that before you buy, Thank you!
2.Why the weight is not the same as the description?
Because our product was made by machine, it is normal that it will exist 5-10g error.
3.Why does my hair become tangled?
The hair would become tangled due to dryness, oil&dirt build-up, salt water and not combing (wide tooth comb) out your hair daily. Make sure to wash and condition your hair at least once a week, and if possible, twice a week would be better. You may use hydrating drops or consult your stylist for further suggestions.
4.Can they be straightened or curled?
Of course, they are made of 100% heat resistant fiber, the hair can be curled or straighten, but the temperature should not exceed 160 degree.
Please kindly Caution: Please do not put down the hair after you roll it until it cool down. You can put the hair on your hand or something that can hold the curls of the hair,so that to maintain the curly.
5.When will you ship my parcel out after i paid for my order?
Your item is total fulfilled by Kilimall,it usually takes 1-3 workdays. It is really fast.
6.How to deal with the odor?
Some of the clients may talk about the odor when receiving the hair. Dear, there's no need to worry about this, after co-washing and nursing it for some time, the odor will disappear.
HOW TO WASH WIG
1.DETANGLE Start from ends to decrease shedding;
2.RINSE Use lukewarm water and rinse from root to ends;
3.SHAMPOO Loosen shampoo in your hands and work through the hair(Use circular motions to clean the cap);
4.CONDITIONER Spray leave-in conditioner from the mid-shaft to the ends;
5.RINSE Squeeze and press the hair,do not wring(Towel blot to remove excess water);
6.CONDITIONER Air dry on a wig stand (Gently part the hair with a comb before wig dries).
About HAIR FALL OFF
All the wig hair will fall off! As you know, after the product was produced, there will have some floating hair on it, so when your first combing, the hair will fall out, ourselves hair will fall out, right?
Dears, When you comb the hair, please be gentle, not to deadlift hard pull!
COLOR MISMSTCH
As we all know there will be exist some chromatic aberration between the real thing with picture and due to the different computer monitor also exist such situation. Hope you can understand.
Feedback
Your feedback is very important to us. If you are happy with our product, please give positive feedback. Please don't leave any neutral or negative feedback without telling us the reason.
If you have any problems, please contact our customer service immediately. We want our cust omers to be happy and we will try our best to serve our customers and make your shopping experience enjoyable.