i5 Plus Smart Bracelet Fitness Tracker Bluetooth SmartBand Wristband Wrist Band Wearable Devices for IOS 7 Android 4.3 Touch Screen New
Features:
Caller ID and message Reminder : Skype notify, Facebook notify, Share feature, Twitter, SMS.
When the bracelet used for ios phone,it can display 32 words (Short message ID and Content).
When the bracelet used for Android phone,Because of the characteristics of the Android system, it is possible to display different for different mobile phones, for example, some phones only show ID, not show content.
Life Waterproof IP65, it's mean just rinse with water without any damage,so don't wear iwown i5 plus to swim.
Anti-Lost ,Sleep monitor, Activity tracking (Track steps taken, distance traveled)
Built-in USB Charging

Pictures: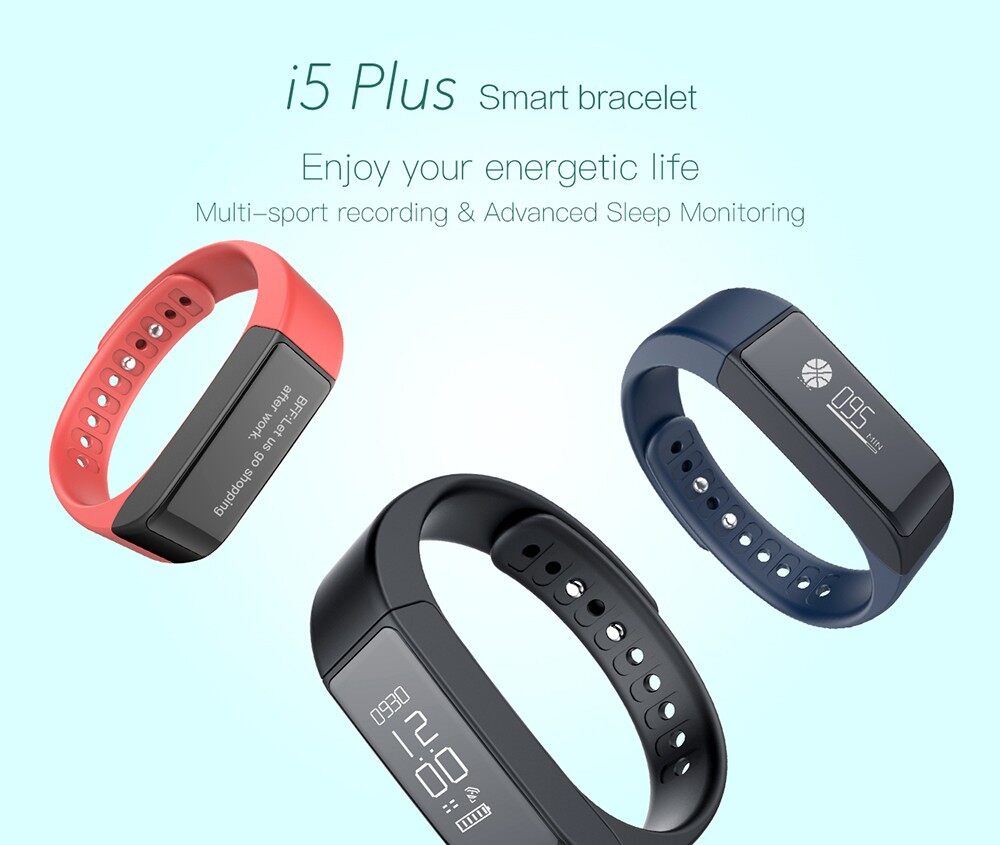 * Progress, at your fingertips
Flip through your activity starts and the time of day just by tapping the screen. Tracks all-day activity, see your progress on the screen.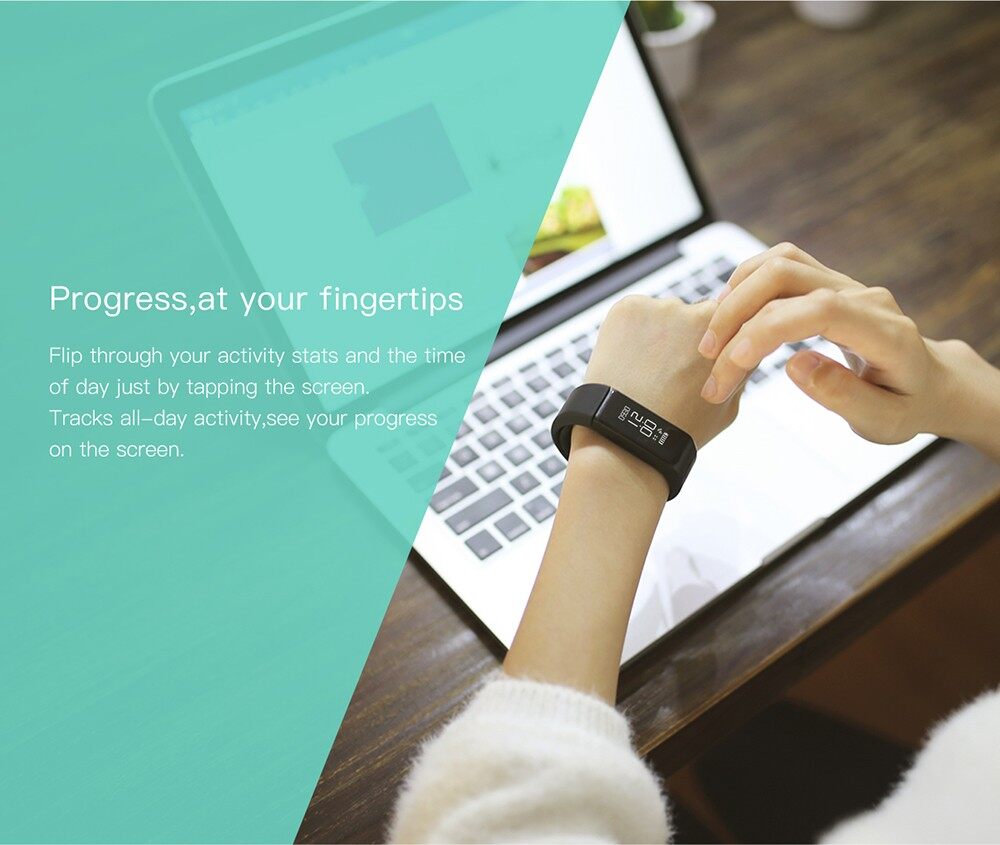 * Set a goal and do it
i5 Plus is an intelligent way to know your steps, distance, calories burned. You can set a goal and achieve it.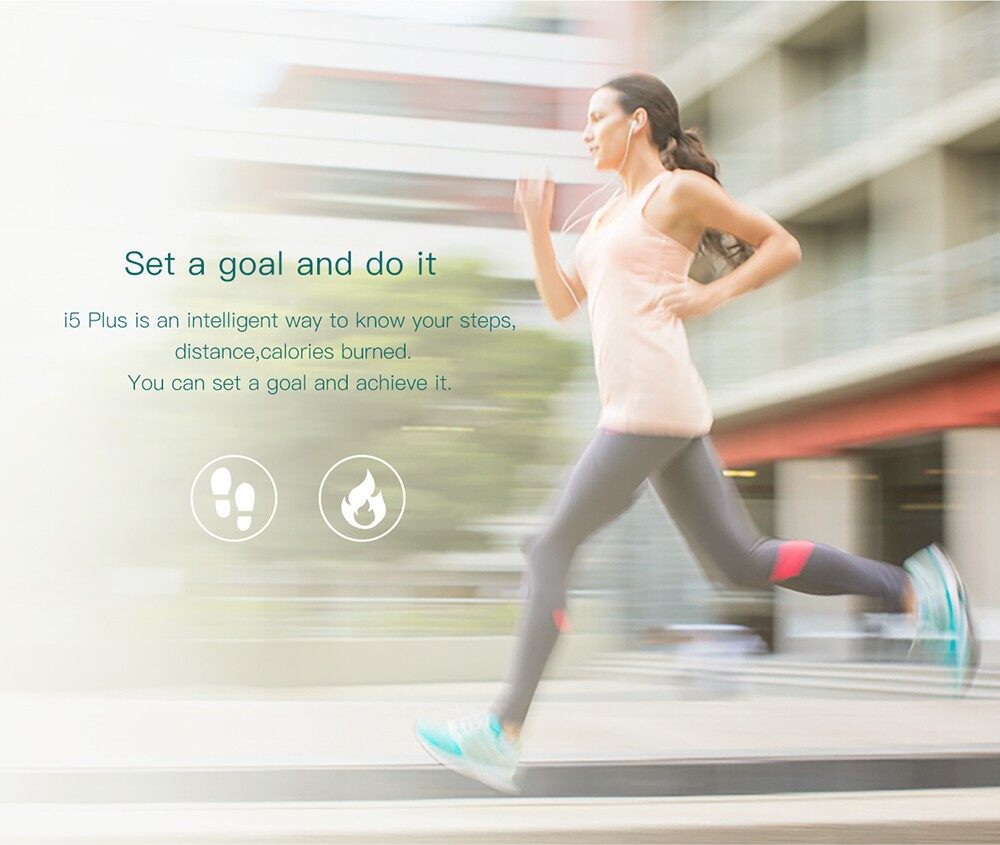 * Multi-sport recording to make fitness more scientific
With multi-sport function, i5 Plus lets you record more than 20 kinds of sports. You can keep record of your workouts by simple touch operation and real-time stats on display.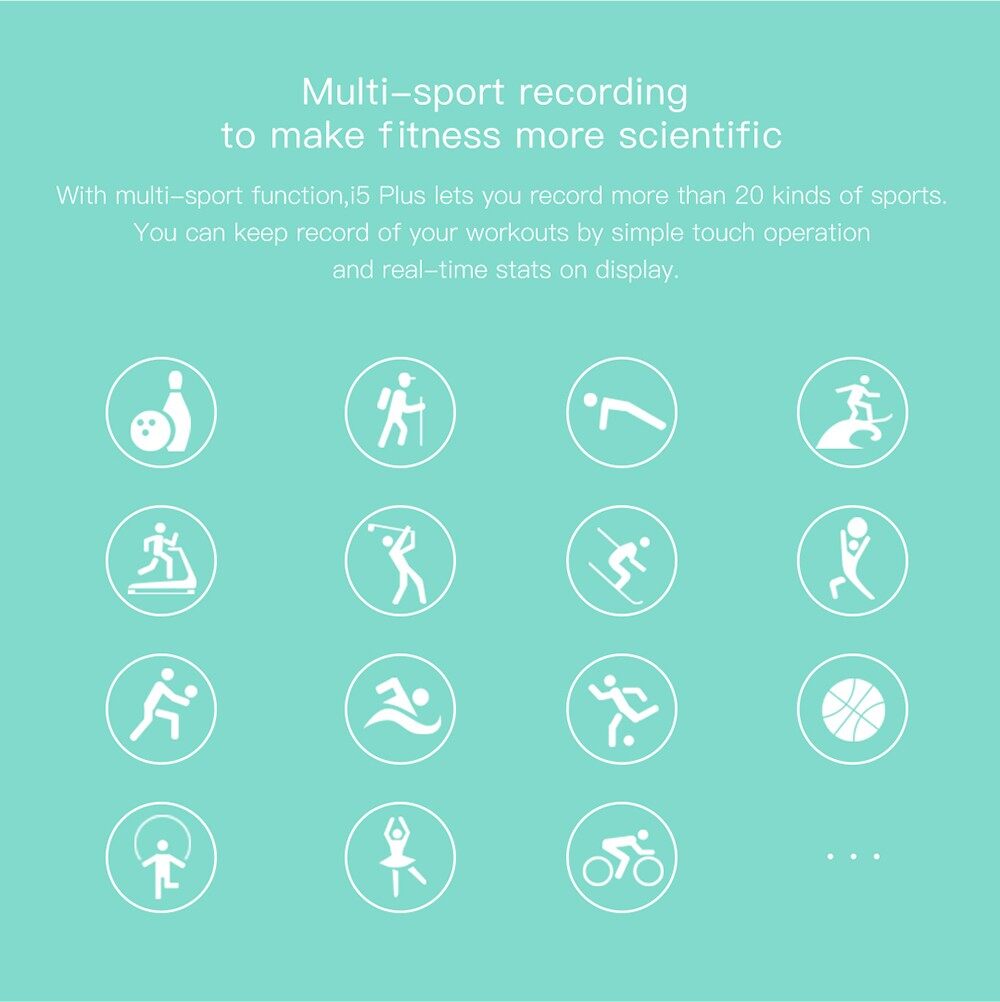 * Read on Screen
Message, Call ID, Notifications from twitter, facebook, WhatsApp... all can be displayed on the screen.
See smart notifications at a glance to keep your phone out of sight and your goals in focus. You can also easily decline the unknown call on the screen.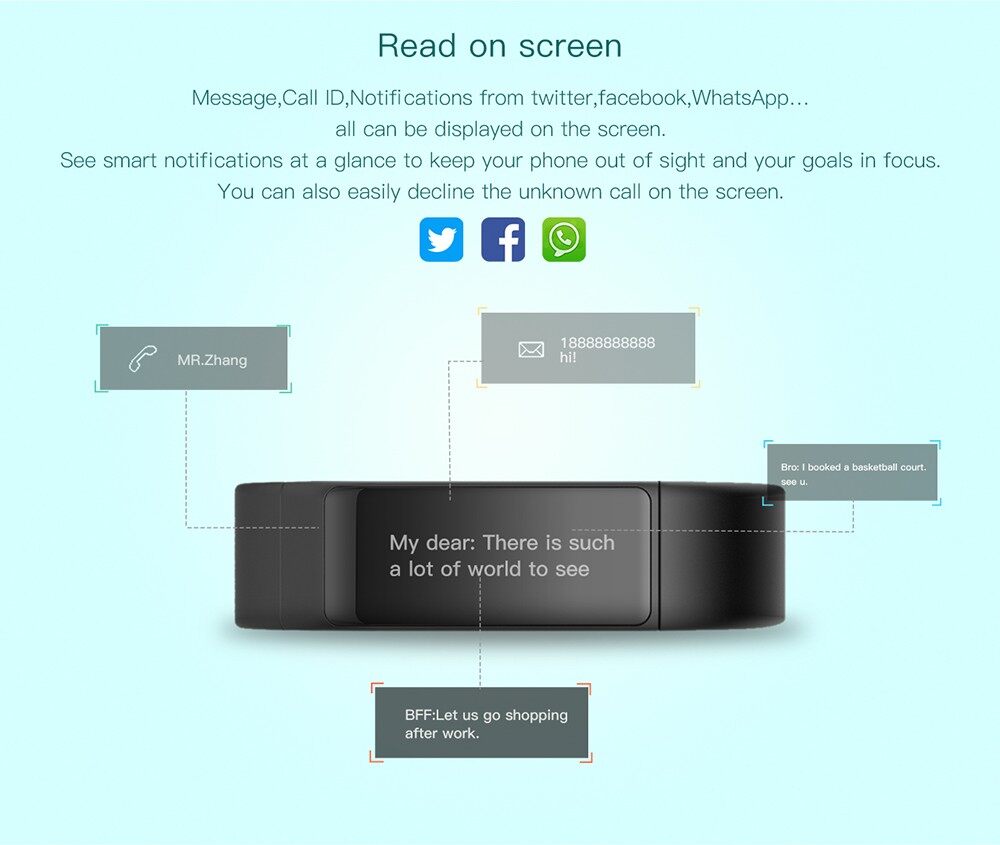 * For your better sleep
i5 Plus tracks how long and how well you sleep, syncs those stats to your smartphone, gives tips to help you get a better night's rest. It's also includes a silent, vibrating alarm to make your wake-up call more peaceful.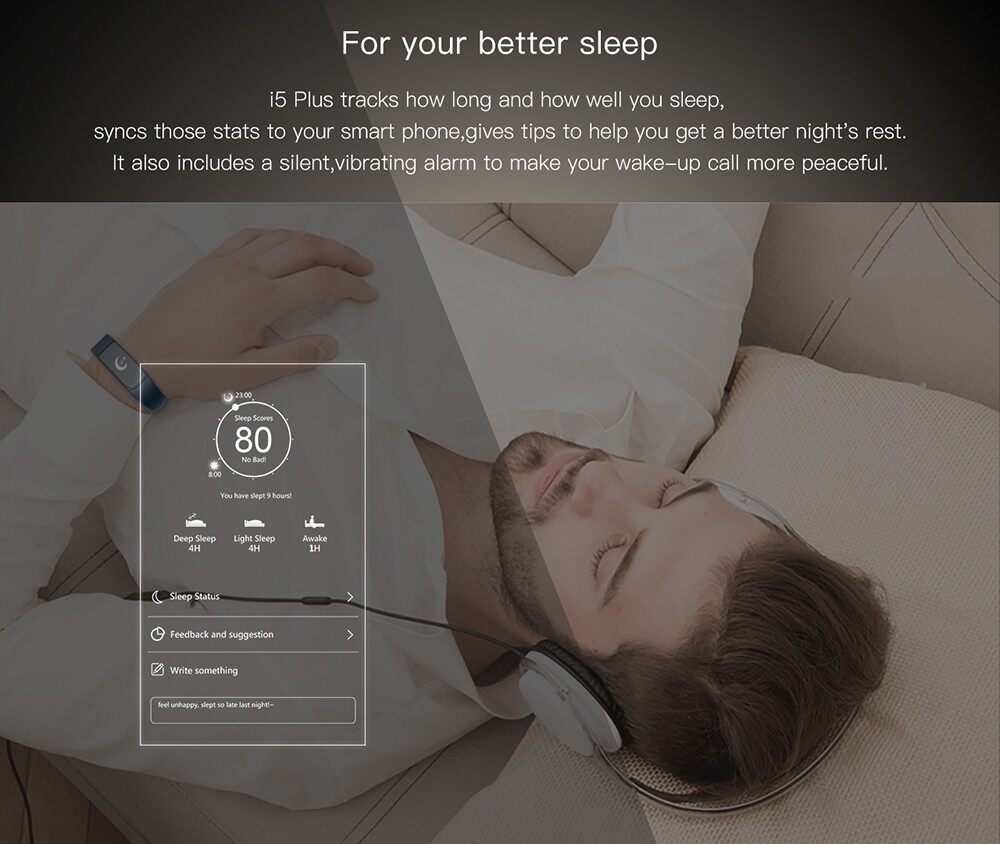 * Health begins with Walking
i5 Plus helps you stay active throughout the day by giving you friendly reminders to move.
* Large screen display
The 0.91 inches OLED screen can display full information, making you view more comfortable.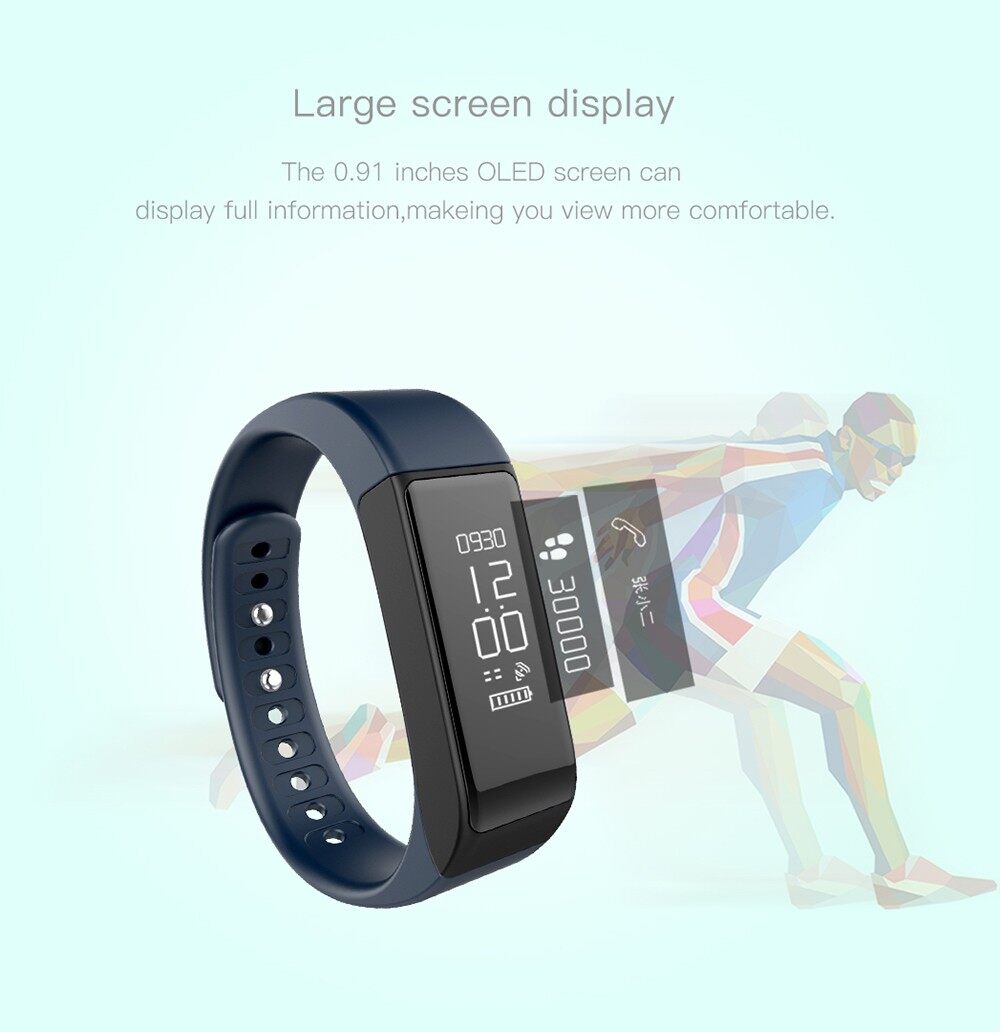 * Much more elegant
The time will display on the vertical screen allowing you to look more elegant.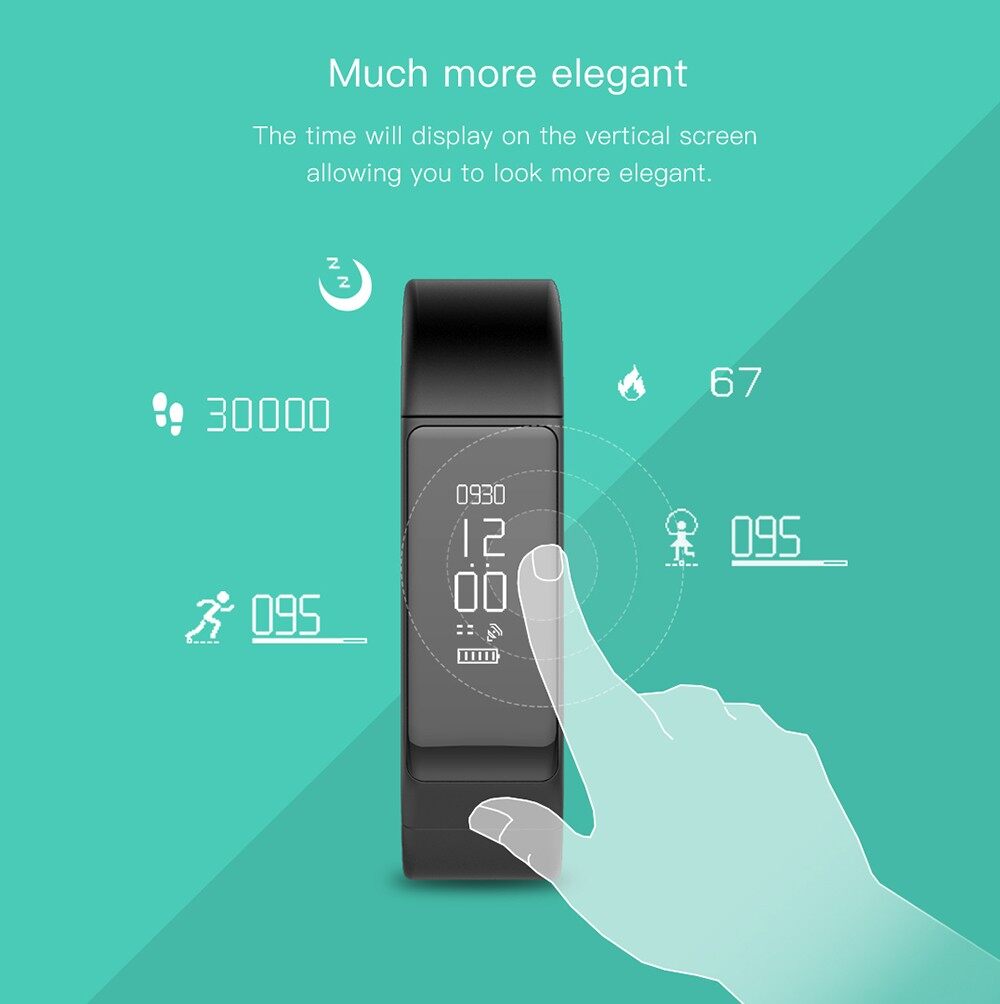 * A cool way to light up the screen
Turn over the wrist, the screen will be lighted up. Also, you can touch screen or raise hand to light up the screen.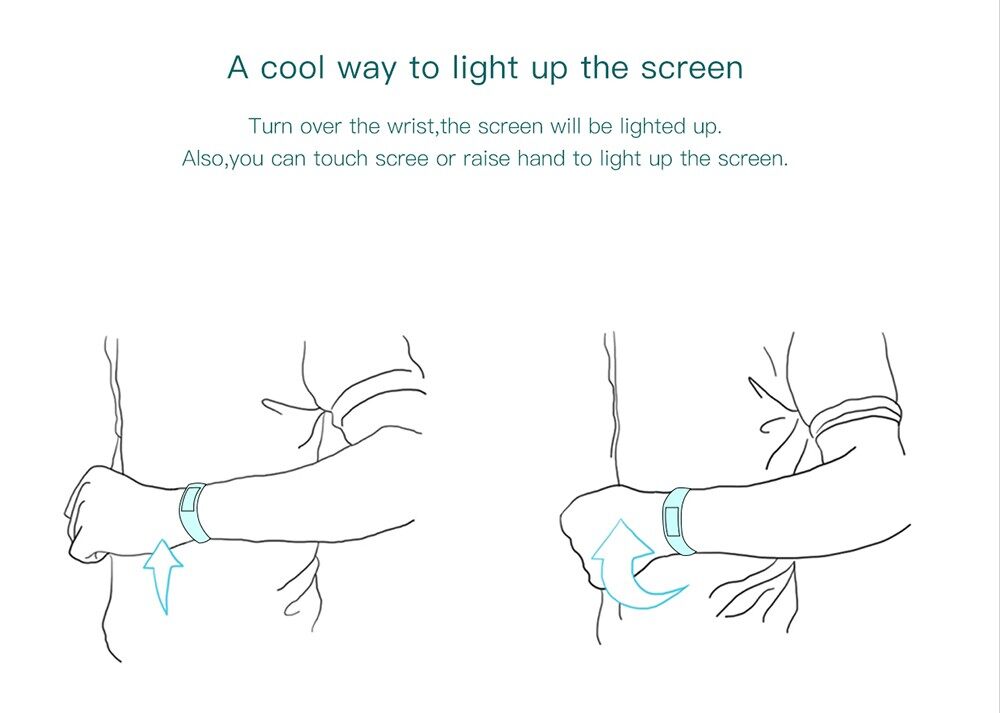 * Swap your band, Switch up your style
With the fashion design and three colors wristband, i5 Plus makes it easy to create a look that fits the occasion.
* Always be with you
i5 Plus fits comfortably around your wrist by a reasonable design, you can wear it all day and night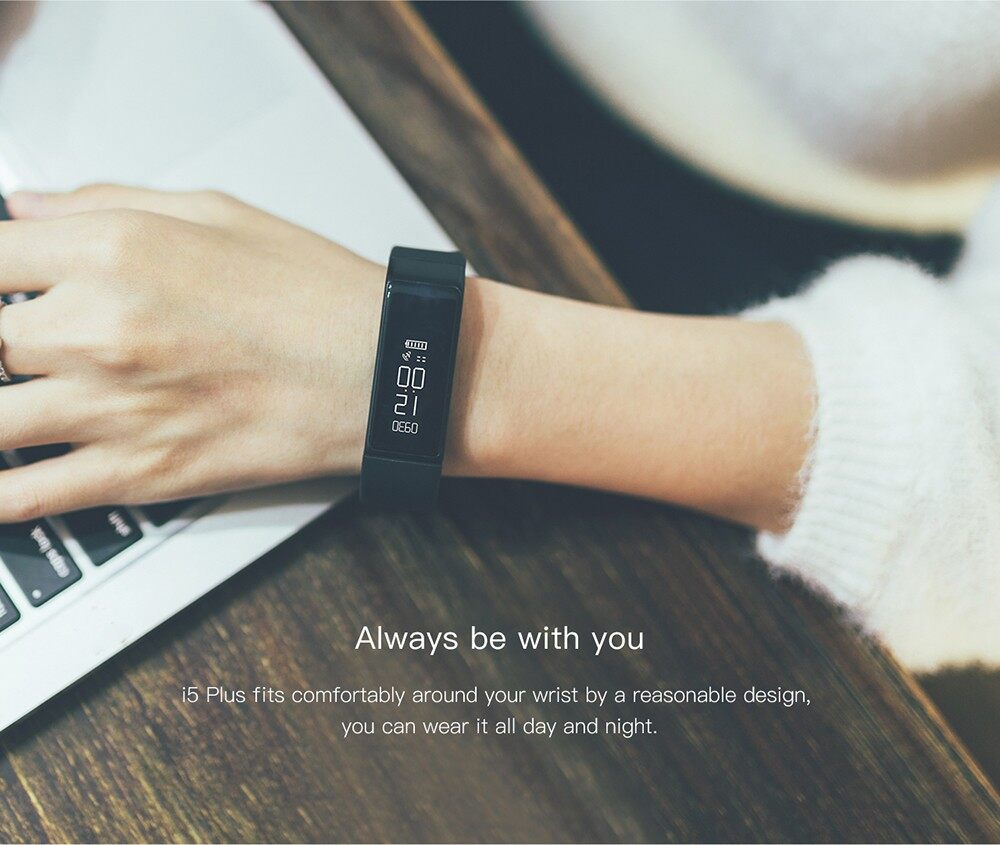 * Good waterproof properties
i5 Plus has water proof grade IP65, can be directly washed with water.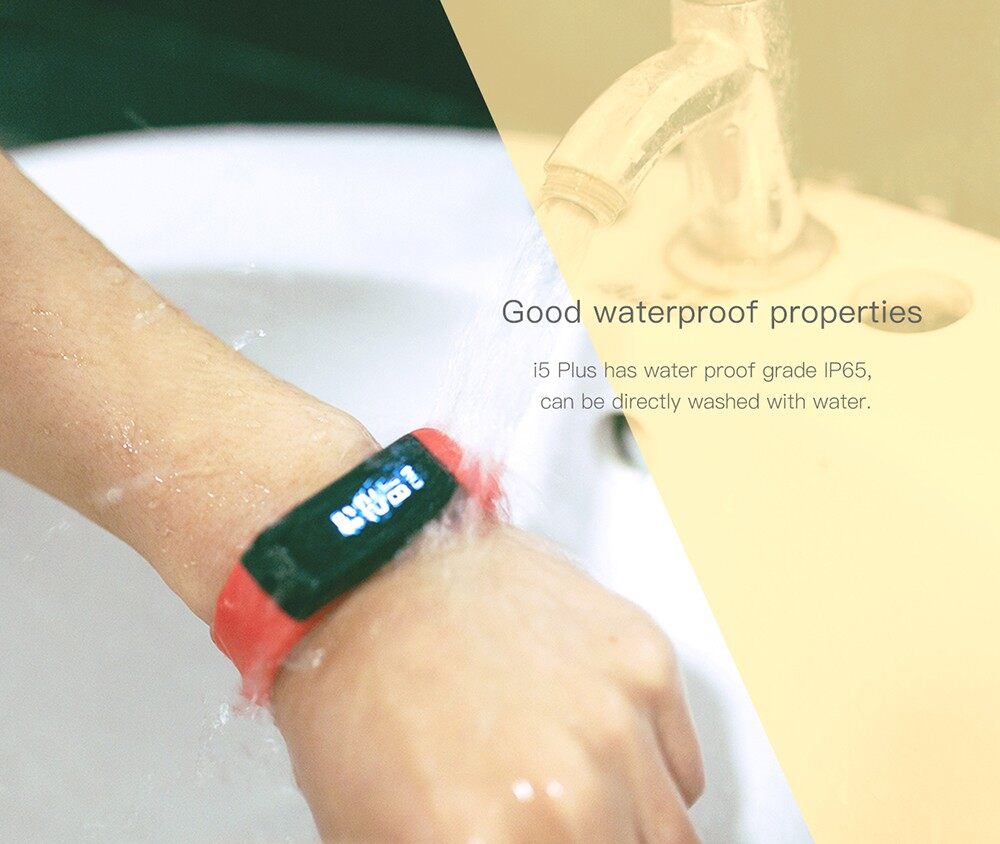 * Easy charging, Long battery life
It can be charged at any computer and USB interface, making more convenient and more efficient. You can wear your i5 Plus to 5 full days and nights without a charge.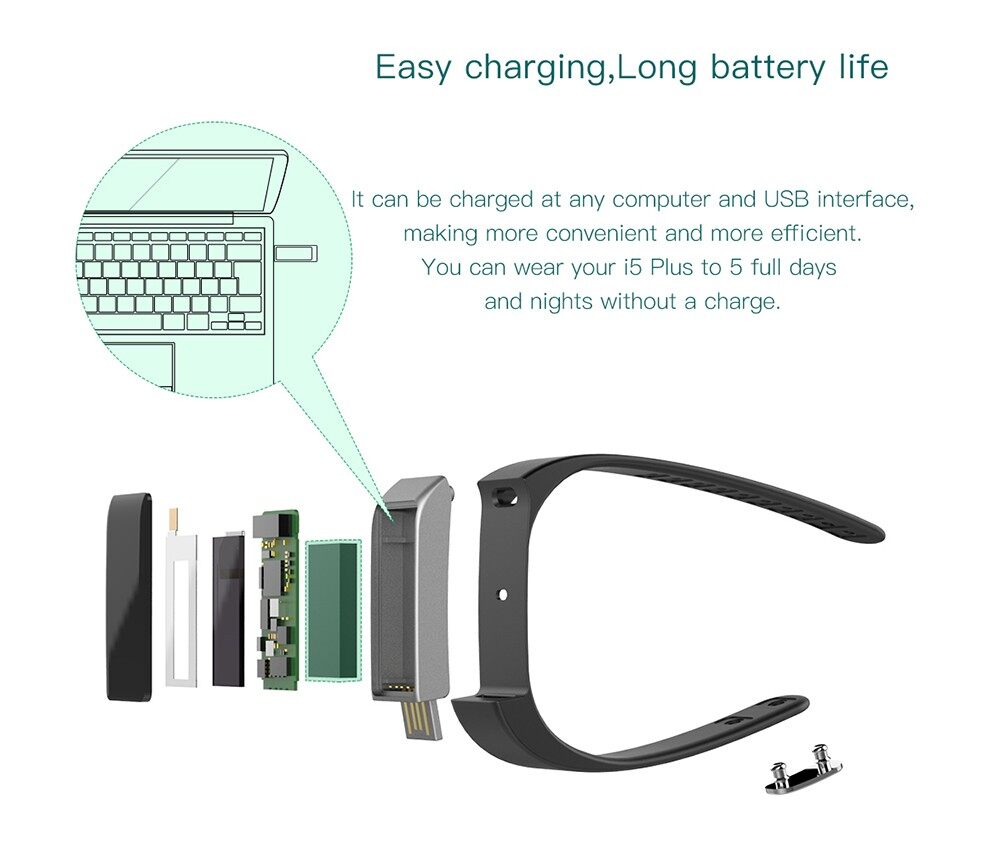 * Everything you need, all in one place
iWownfit APP, is not only a hardware, but also a way to health.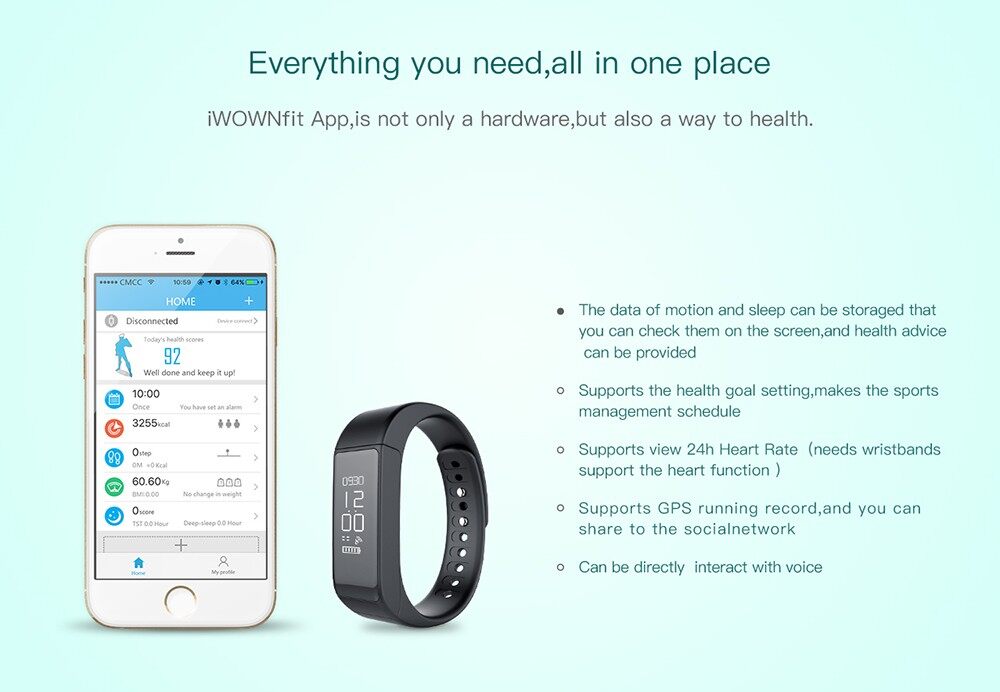 * Explore more possible
Searching Phone, Remote camera control...More new ways to plays, waiting for you to explore.