Product Specification:
1.Working Voltage:AC220V/50Hz/60Hz
2.Working Current <2A
3.Frequency Range 87.5~108MHz
4.Frequency Stability ±10PPM
5.Frequency Stepping 100KHz
6.Environment temperature -10℃~45℃
7.Output Impedance:50Ω
8.RF output power :0W~200W
9.Harmonic, clutter radiation ≤-60dB
10.Audio distortion 0.2%
11.Frequency Response 50Hz~15000Hz
12.Separation ≥35 dB
13.Input level ≤15 dB V
14.Frequency Modulation±75KHZ
15.SNR ≥70dB
16.Size:44cm(L)*30 cm(W)*5 cm(H)
Product Feature:

1. the frequency range of 87.5 ~ 108MHz
2.power adjustable 0 ~ 200W
3.the volume adjustable 0 ~ 31
4.external source function
5.MP3 player function
6.MP3 playback pause control
7.MP3 on the song playback control
8.stereo / mono switch
9.temperature display and protection functions
10.standing wave display and protection functions
11.double high power cooling fan
12.buzzer
MP3 function support:

1.MP3 support 4 ~ 32G 2.0U disk (USB3.0 compatible), U disk file system supports FAT16 / FAT32.
2.MP3 support MP3 file number 1 ~ 2000.
3.MP3 support format only supports MP3 format. Sampling rate 8 / 11.025 / 12/16 / 22.05 / 24/32 / 44.1 / 48KHZ.
4.support for all bit-rate 11172-3 MP3 and ISO13813-3 Layer3 audio.
5.MP3 playback mode for loop playback. After the last song is played, it is played again from the first track.
6.MP3 memory playback. MP3 will record the currently playing song, play it from the last song after power on.
What is included:
1*CZE-T2001 200w fm transmitter
1*1/2 wave dipole antenna with 20 meters cable
1*Power supply cable
1*audio calbe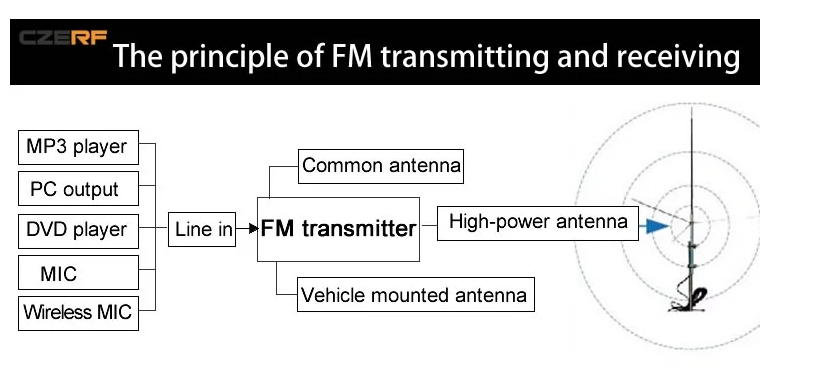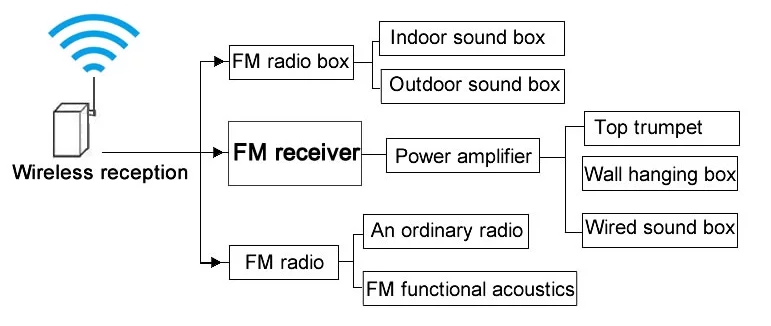 Troubleshooting: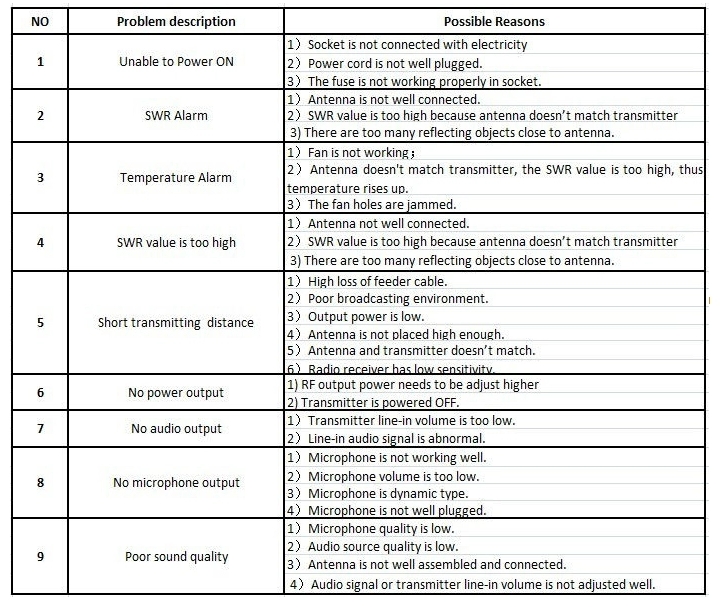 Click the Following Recommended Goods: