Product Specification:
1.Power Output:1-1.7Watt/5-6Watt
2.FM Transmitter Frequencies:76-108Mhz
3.Tuning Step:100Khz/0.1Mhz
4.Power Supply:12V DC (The current load of power supply should over 2A)
5.Stability of Frequency:±0ppm(-10℃~+50℃)
6.Frequency Response:100 - 15000Hz
7.Signal to Noise Ratio:>70dB
8.Distortion:< 0.5%
9.Operation Time: True24/7
10.Antenna Design:Rubber Antenna(1Watt) / GP Antenna(1Watt/7Watt)
11.Antenna Connector: TNC type
12.Output Impedance: 50 ohm
13.Audio Input Connector:3.5mm headphone connector
14.Mic Input Connector:3.5mm headphone connector (Use condenser microphone)
15.Tuning Design: Stable PLL Technology
16.Size of Transmitter Unit: L:129mm, W:96mm, H:55mm
17.Weight of Transmitter Unit:450g
18.Transmission Signal:FM Stereo
Product Feature:
*This FM stereo transmitter that can be used for factories, schools, supermarkets, farms, Office space or create your own radio station.
*Equipment using advanced modulation system and built-in PLL frequency, audio pre-emphasis, limiter, and low-pass filter circuit.
*The Control circuit board design and amplifier design to reduce noise, so sound quality is even better.
*Well-shielded, compact structure, small size, generous appearance, plug and play, very easy to use.
What is included:
1*CZE-7C FM transmitter
1*Power suppy
1*audio cable
1*Extractable antenna
Troubleshooting: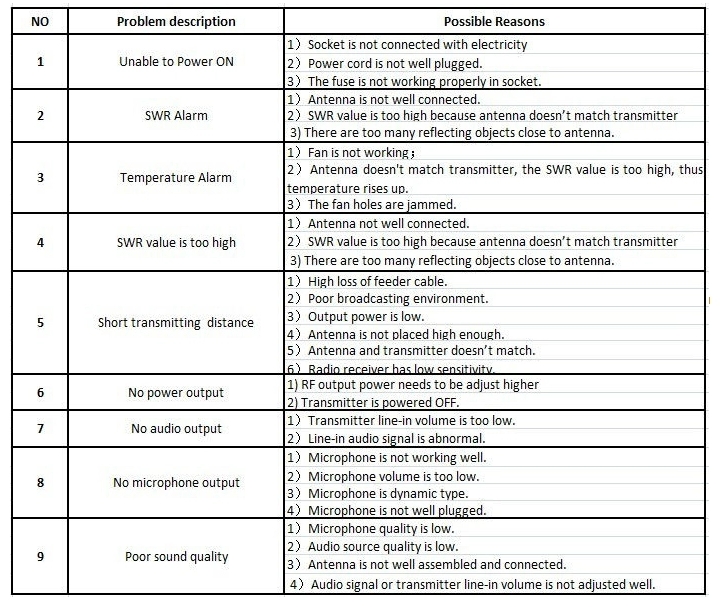 How far(long) the transmitter cover?
The transmission range depends on many factors. The true distance is based on the antenna installing height , antenna gain, using environment like building and other obstructions , sensitivity of the receiver, antenna of the receiver . Installing antenna more high and using in the countryside , the distance will much more far.
EXAMPLE 5W FM Transmitter use in the city and hometown:
I have a USA customer use 5W fm transmitter with GP antenna in his hometown ,and he test it with a car, it cover 10km(6.21mile).
I test the 5W fm transmitter with GP antenna in my hometown ,it cover about 2km(1.24mile).
I test the 5W fm transmitter with GP antenna in Guangzhou city ,it cover about only 300meter(984ft).
Below are the approximate range of different power FM Transmitters. ( The range is diameter )
0.1W ~ 5W FM Transmitter :100M ~1KM
5W ~15W FM Ttransmitter : 1KM ~ 3KM
15W ~ 80W FM Transmitter : 3KM ~10KM
80W ~500W FM Transmitter : 10KM ~30KM
500W ~1000W FM Transmitter : 30KM ~ 50KM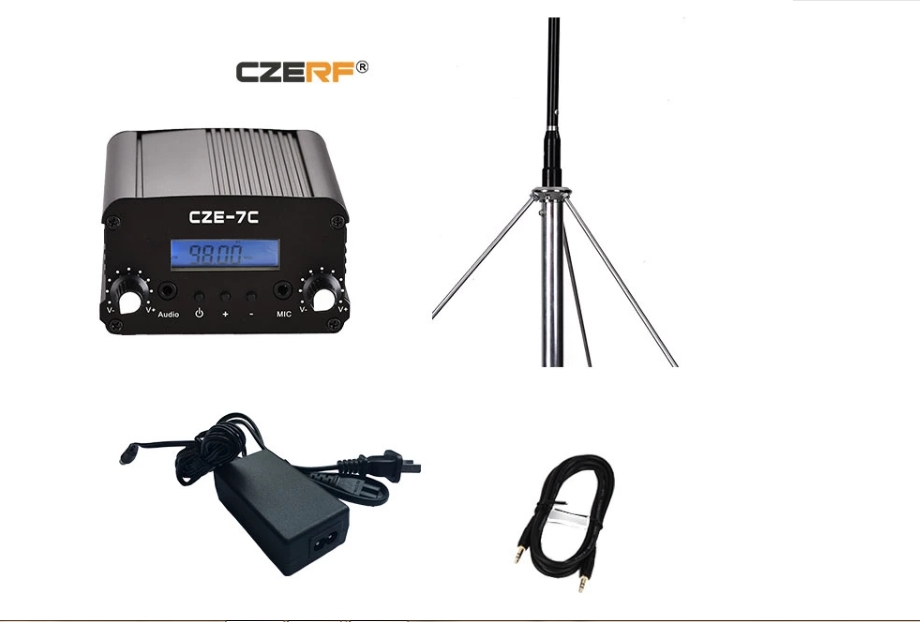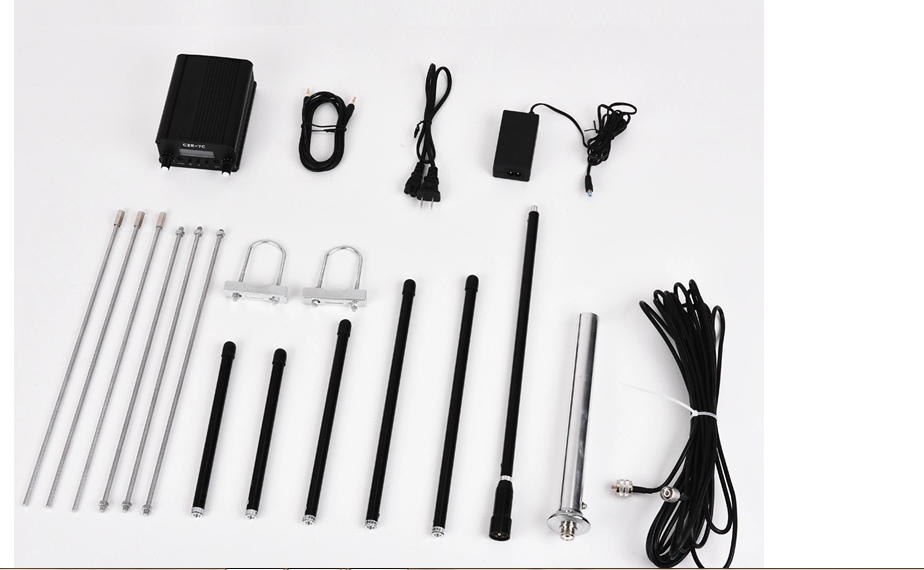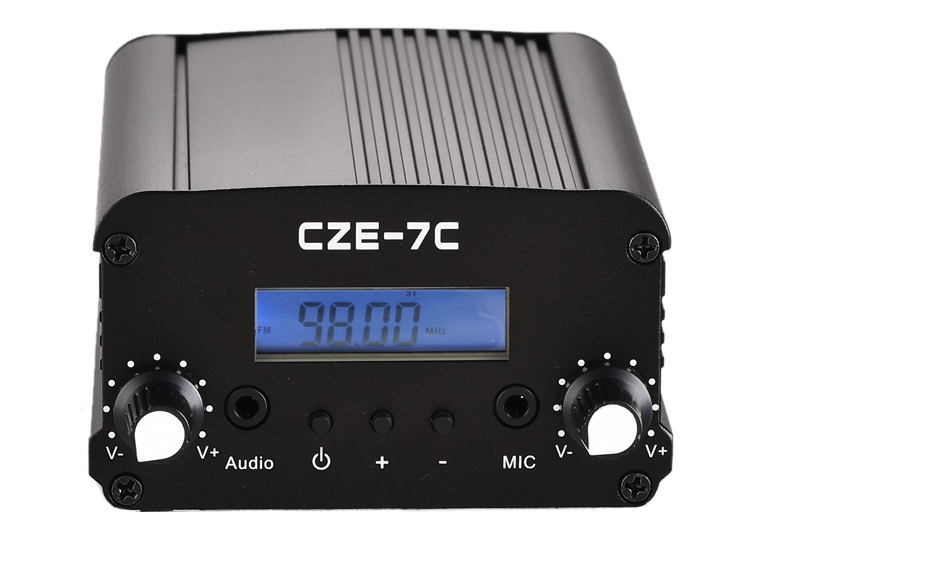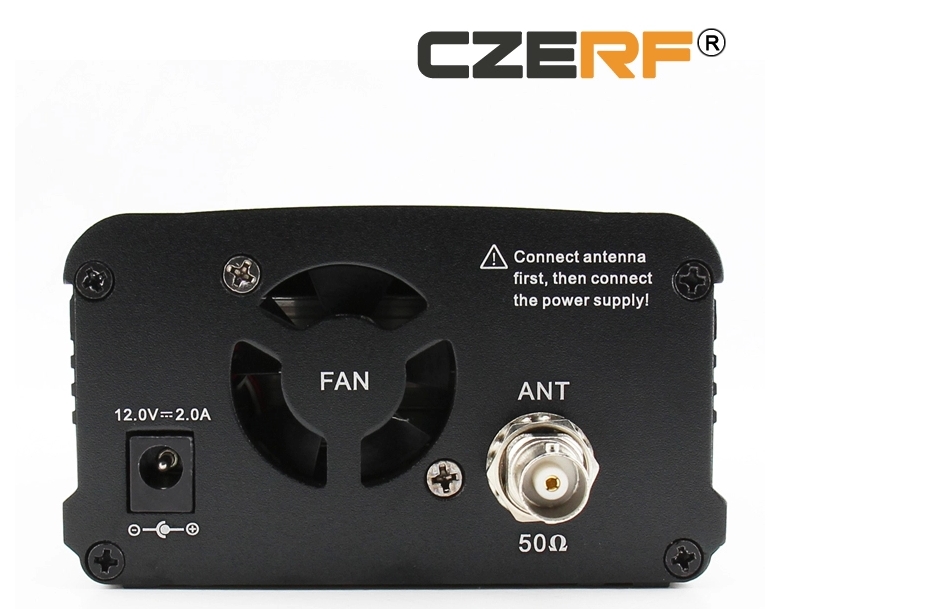 Click the Following Recommended Goods: