Product Specification:
1.Power supply:BL-5C Li-on battery, 3.7V 1000mAh
2.Frequency range:76~108MHz
3.Frequency Stability:±10PPM
4.Frequency stepping:100KHz
5.RF power output:(Level 1/2 /3/4)0.01mW-10mW-100mW-200mW
6.Broadcasting range for reference(Level 1/2 /3/4)10m-100m-300m-500m
7.Working time(Level 1/2 /3/4)16h-10h-8h-6h
8.Battery Charging time:About 5hours, voltage is 5V.
9.Spurious, harmonic radiation≤-60dB
10.Sound distortion≤0.2%
11.Frequency response:50Hz~15000Hz
12.Input level ≤-15 dBV
13.Frequency Modulation±75KHZ
14.SNR≥60 dB
15.Device Size 82*60*22mm (extruding part not included)
16.Weight:About 67g(Battery not included)
Product Feature:
This CZE-T200 0.2w FM transmitter is a newly designed model featured by portable size,high quality, long broadcasting range and stable performance.
1.It had 4 levels of power output, powered by 1000mah li-on battery. The maximum working time is 12hours at the lowest power level.
2.It has both Stereo and Mono audio output, both line-in and microphone volume is adjustable by press the button on the case. It's very easy to operate, it's specially suitable for application areas like tourism,meeting,campus,driving school teaching,stadium, horse race, sports, and many other areas.
3.We've also designed a high sensitivity FM Receiver to match the transmitter, its sensitivity is even better than Tecsun radios during our tests.
What is included:
1*CZE-T200 0.2w FM transmitter
1*Reverse thread antenna
1* Haning Buckle
1* Battery
1* Car charger
1* Charging cable
1* Microphone
NOTE:
* Connect antenna first ,then connect the power supply, otherwise, transmitter will be burned out.
* Select an unused FM station in your area.
Troubleshooting: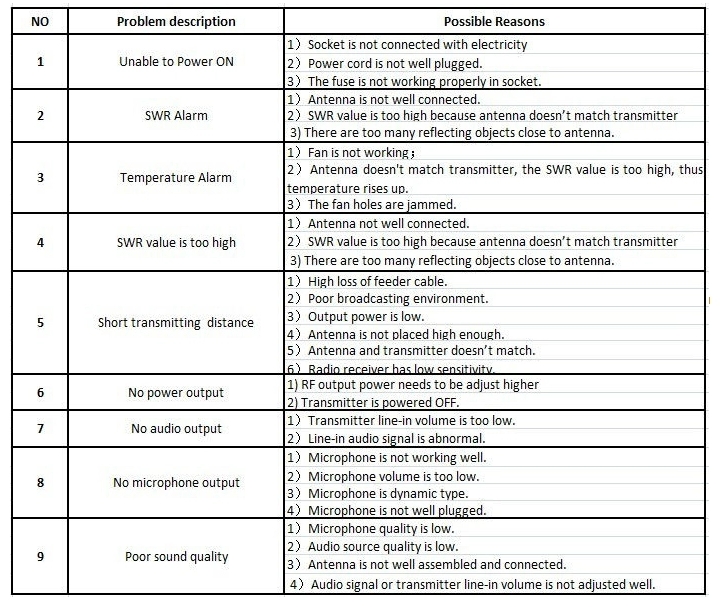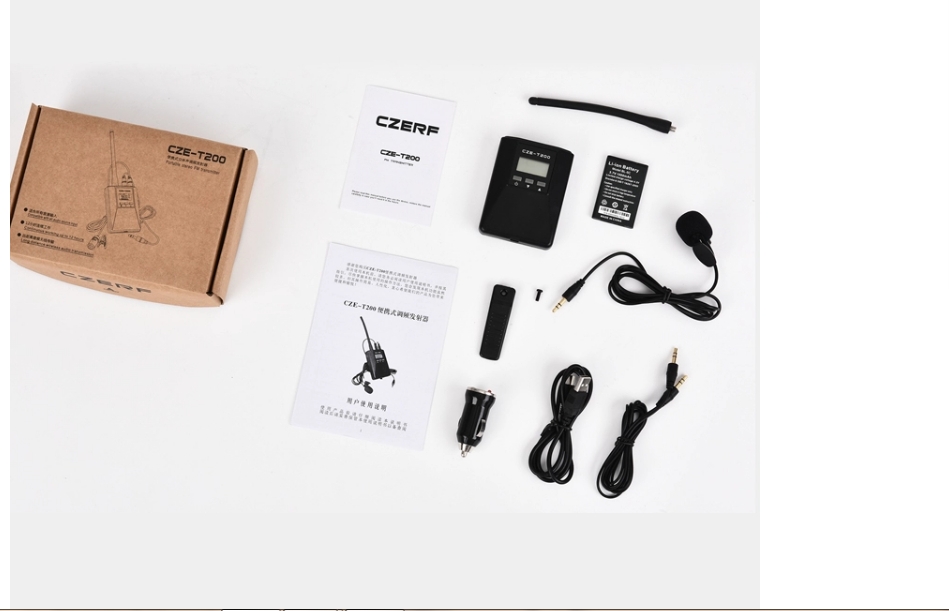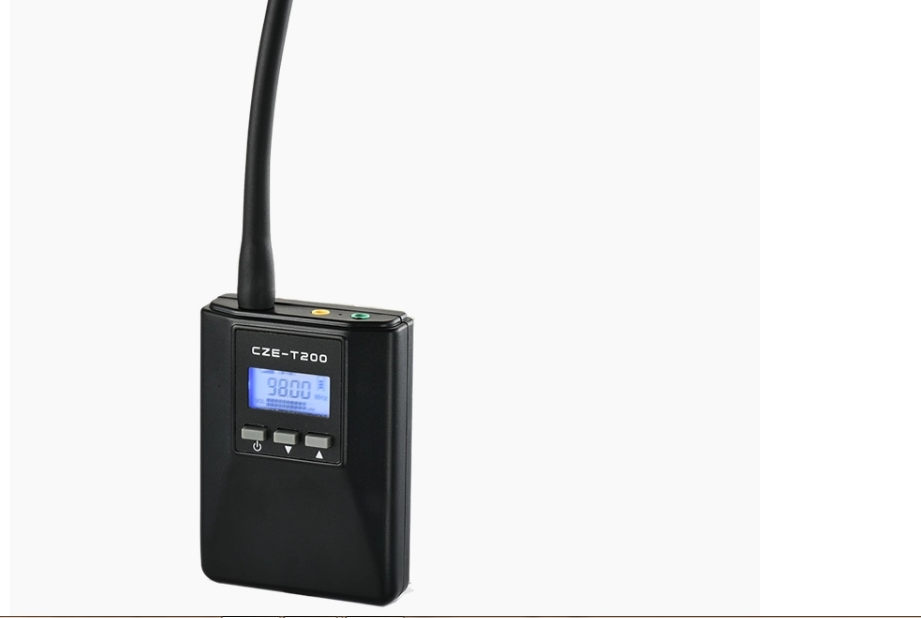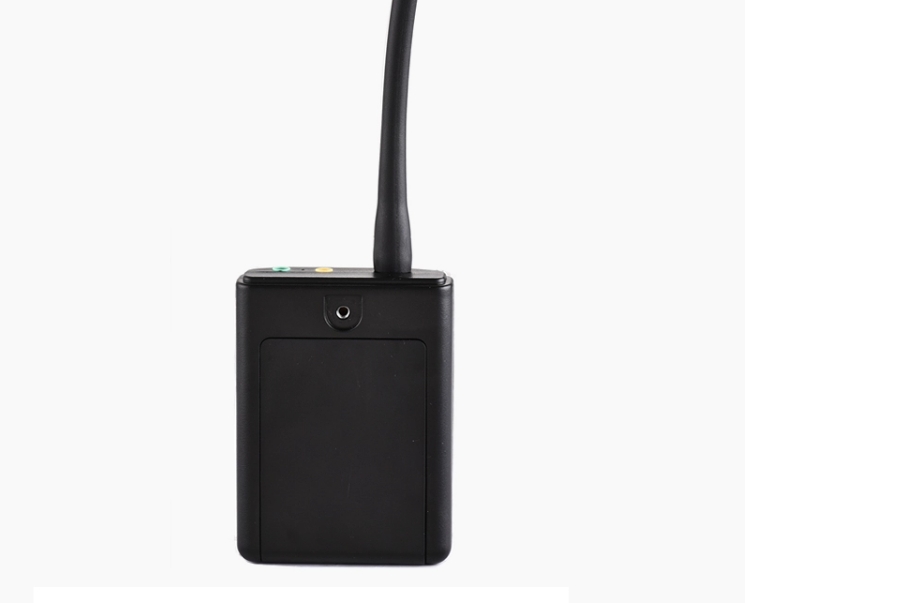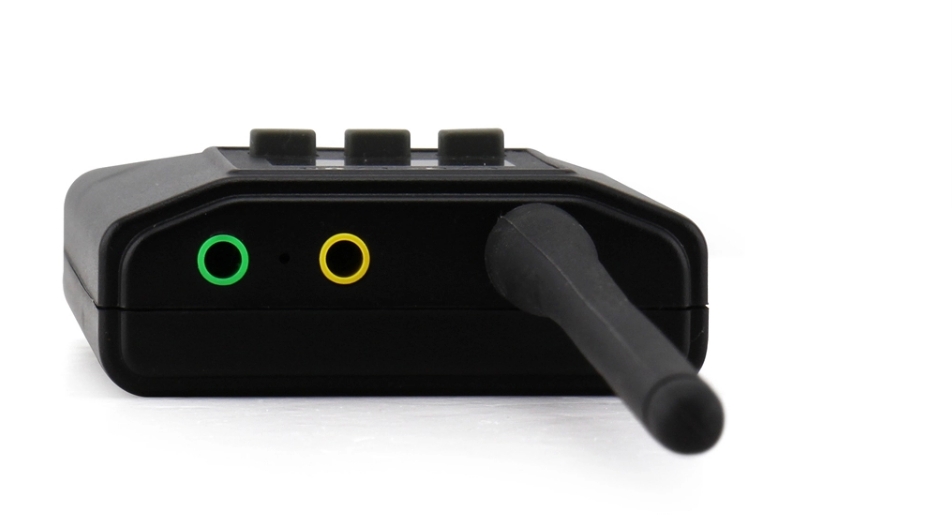 Click the Following Recommended Goods: