Product Type: Electronics
Function :Measure body weight
Applicable people: Adults
Size: 26cm/10.2in
Maximum weighing capacity: 180KG
Color: White
Package Content:
1 x Scale
1. EASY TO USE: Immediate readings as soon as you step on. Auto-off, auto-zero, auto-calibration.
2. SAFETY & COMFORT: Rounded corner design helps the scale to be scratch- and shatter-resistant. 5mm- thick tempered glass provides exceptional sturdiness
3. EASY TO READ: LCD display. Modern-style and sleek surface that's dependable and easy to clean.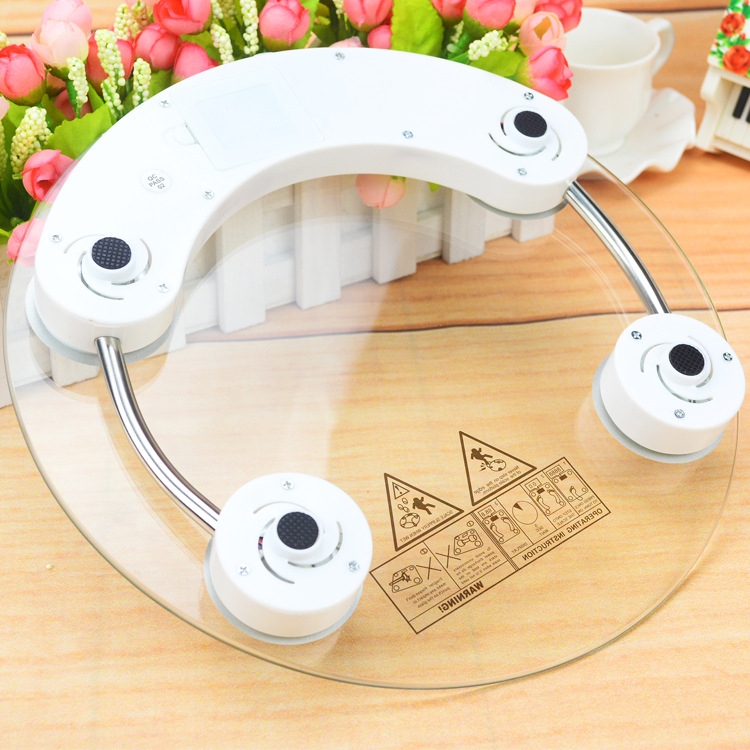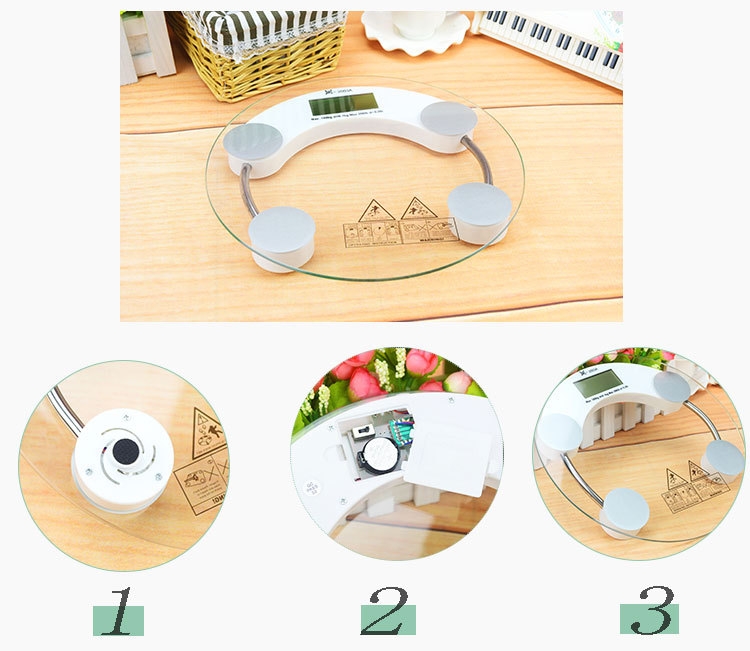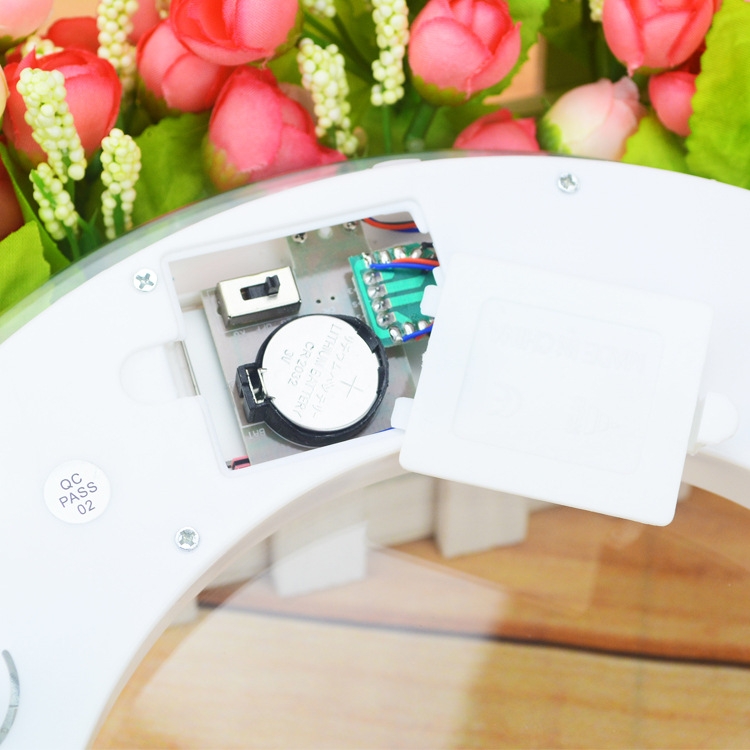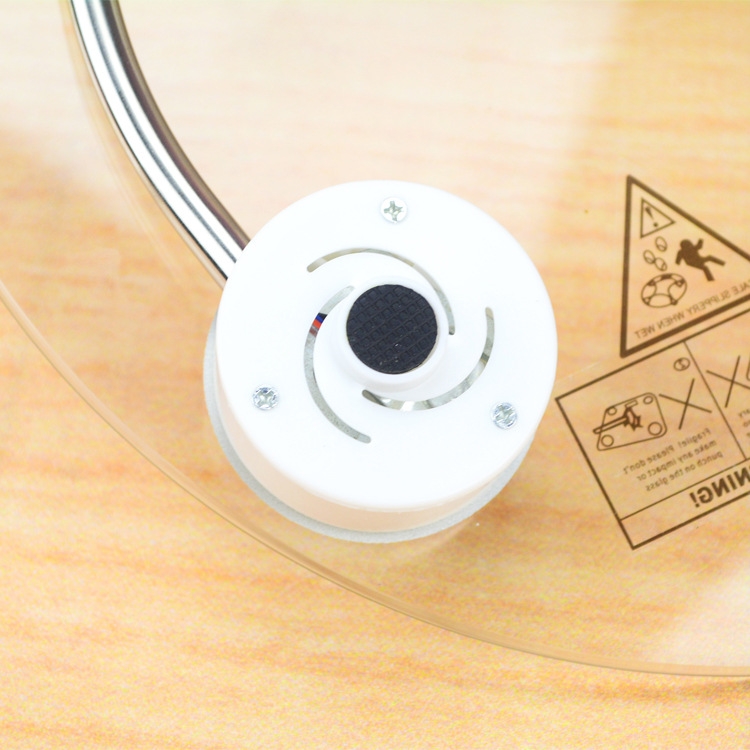 【Precautions】
1. This product has only two weighing units: kg (kg) and lb (lb).
2. Just switch on the scale directly and switch it off automatically for about 10 seconds.
3, will be placed on the flat ground, if the soft ground (such as carpet), uneven will affect the accuracy.
4, this section of the electronic scale boot time is about 2 seconds, so there will be time delay, this is normal, do not mistakenly believe that reflection is not sensitive.
5. After the product is used or moved for the first time, please turn it on again before using it again. No matter what number is displayed on the display, do not move the electronic scale. After it is turned off automatically, it can be accurately weighed.
6. When weighing, please embark on a smooth surface, keep the balance of the body, and share the weight on both feet. Try to stand at the center of the scale and keep it still (the human body will shake and the center of gravity will affect the reading). Wait until it is weighed. Reading is complete.