The Remax Flexible Mat is made by Strong adsorption soft silicone Non Slip mat pad.
It flexibility make it able to hold various size of smart phone and tablet .
The Non Slip mat make the device not easy to slide away while standing on the holder.
Unique adsorption type charge design let you easily to connect the charging cable to your device.
The standing angle let you can always get up to answer the phone and viewing while on GPS navigation.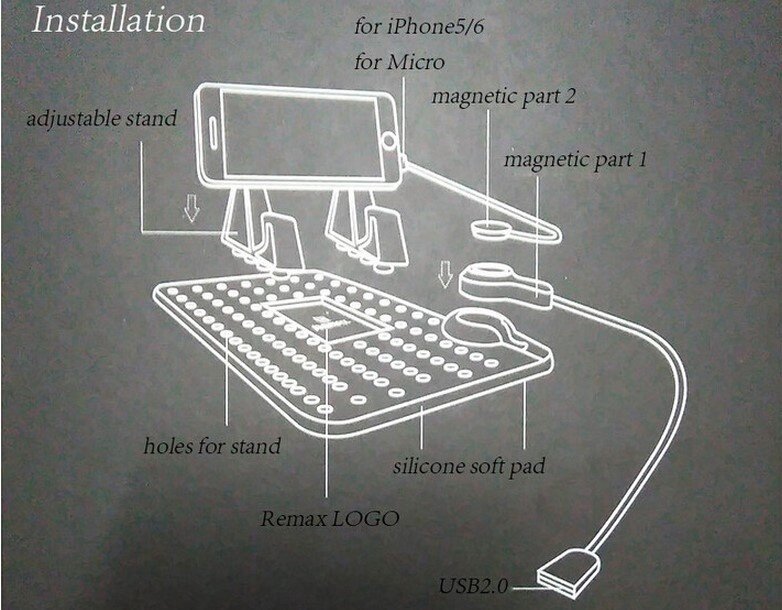 Wholesale big discount support! Give us Message!

Question and Answer:
1.How to pay in installment?---If your credit score is good enough,you can pay in installment in my store.You can select products then select 'Lipa na Installment' channnel then choose your istallment method 3,2 or 1 installment and proceed to check out. If in case the pop up indicating you have less credit shows up, do not worry, just tab 'increase your credit, and provide required information in order to increase.

2.What's the delivery time?---Normally FBK the delivery time is one-three workdays,GS 5-15 workdays.
3.Why haven't I received the order yet for a long time?---Please check the ordering information.If it is self pick up order,please go to the pick up station to get your order.Address of pick up station is in your ordering information.
4.If the order is pick up order,when should I go to the pick up station?---Pick up station will send message to you or you can contact with them to get your order after 3 workdays.Address and phone number of pick up station are in your ordering information.
How To Place An Order? Please Click Below Link:
https://www.kilimall.co.ke/index.php?act=article&article_id=2056#
How To Redeem Cash Rewards? Please Click Below Link:
https://www.kilimall.co.ke/article-2001.html
How To Use The Vouchers? Please Click Below Link:
https://www.kilimall.co.ke/how-to-use-your-voucher/