Features:
SJ4000 WIFI is a super great product compare to previous generation cameras. It use NTK96655 chip and AR0330 sensor. With a 6G lens, you could take a wide angle . More features, please find below.
1) A water-resistant casing that allows you to film fascinating water sports; water-resistant up to 30 meters under water
2) High definition screen that displays and replays fascinating videos recorded
3) Detachable battery that is easy to replace and prolongs your camera's service life
4) 12-megapixel HD wide-angle lens
5) HDMI HD output
6) Support storage cards up to 32GB maximum
7) Multiple video recording formats: 1080P, 720P, WVGA
8) Recorded in MOV format
9) Multiple photo shooting modes: Single shot, Snapper
10) Video encryption enabled
11) WIFI function: allow you control the camera by iOS device or Android device. Download picture or video from camera wireless.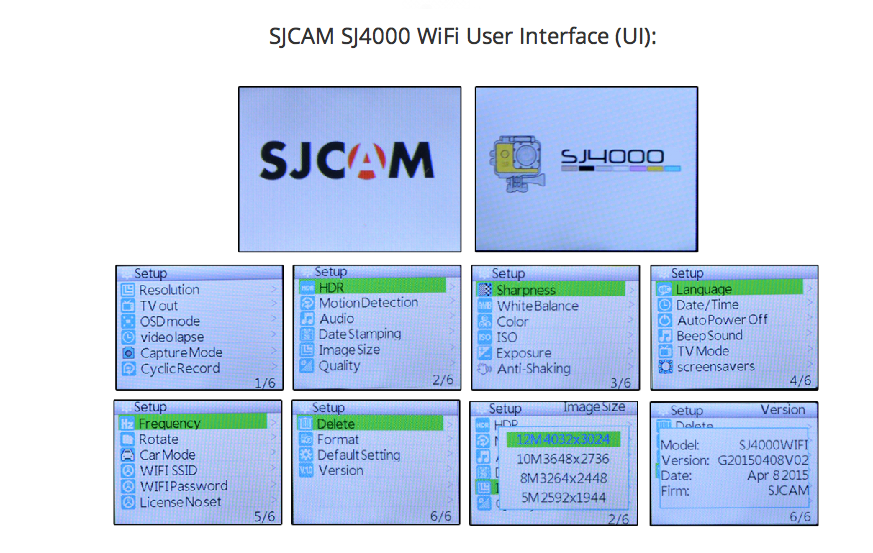 Wholesale big discount support! Give us Message!

Question and Answer:
1.How to pay in installment?---If your credit score is good enough,you can pay in installment in my store.You can select products then select 'Lipa na Installment' channnel then choose your istallment method 3,2 or 1 installment and proceed to check out. If in case the pop up indicating you have less credit shows up, do not worry, just tab 'increase your credit, and provide required information in order to increase.

2.What's the delivery time?---Normally FBK the delivery time is one-three workdays,GS 5-15 workdays.
3.Why haven't I received the order yet for a long time?---Please check the ordering information.If it is self pick up order,please go to the pick up station to get your order.Address of pick up station is in your ordering information.
4.If the order is pick up order,when should I go to the pick up station?---Pick up station will send message to you or you can contact with them to get your order after 3 workdays.Address and phone number of pick up station are in your ordering information.
How To Place An Order? Please Click Below Link:
https://www.kilimall.co.ke/index.php?act=article&article_id=2056#
How To Redeem Cash Rewards? Please Click Below Link:
https://www.kilimall.co.ke/article-2001.html
How To Use The Vouchers? Please Click Below Link: