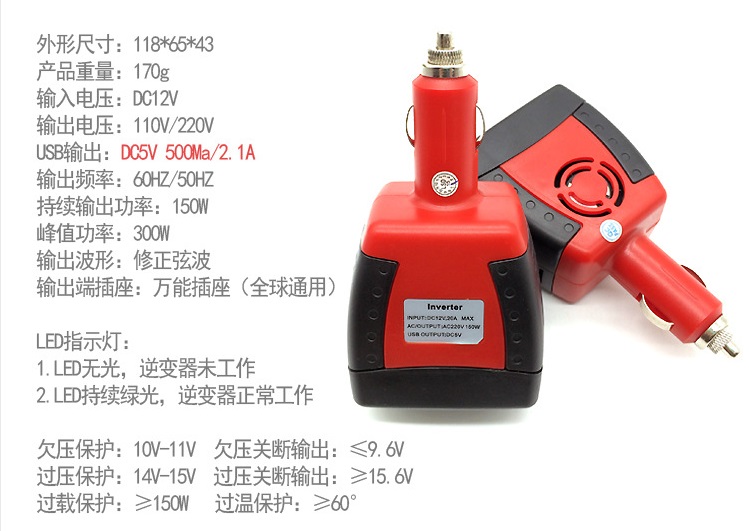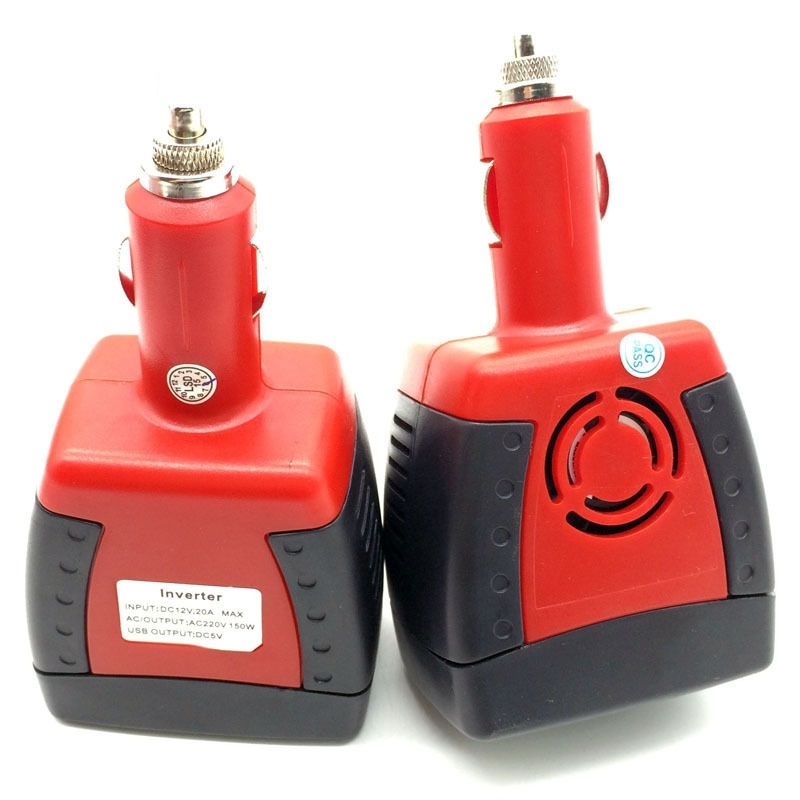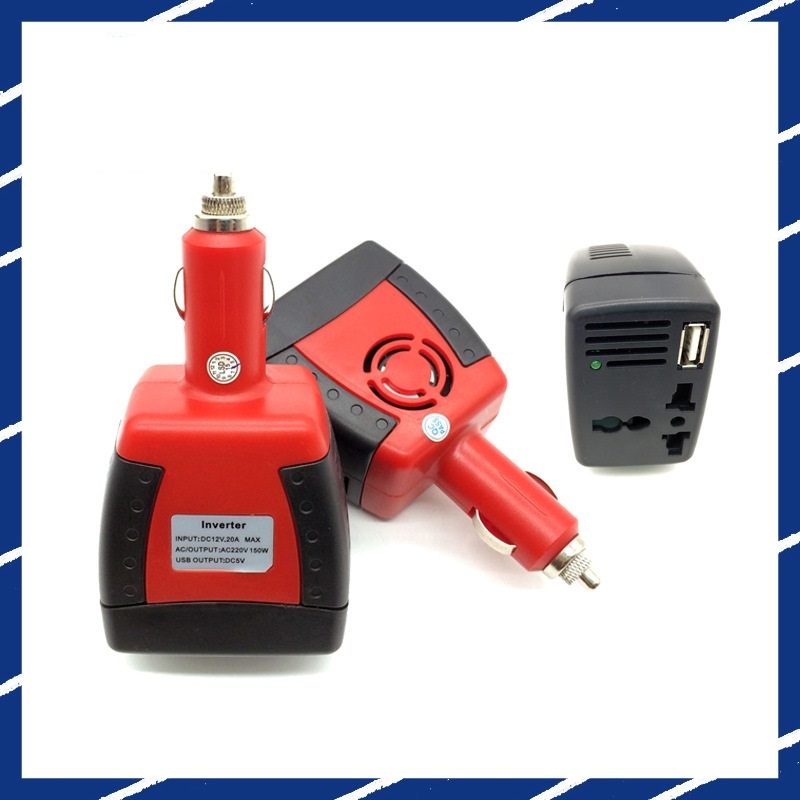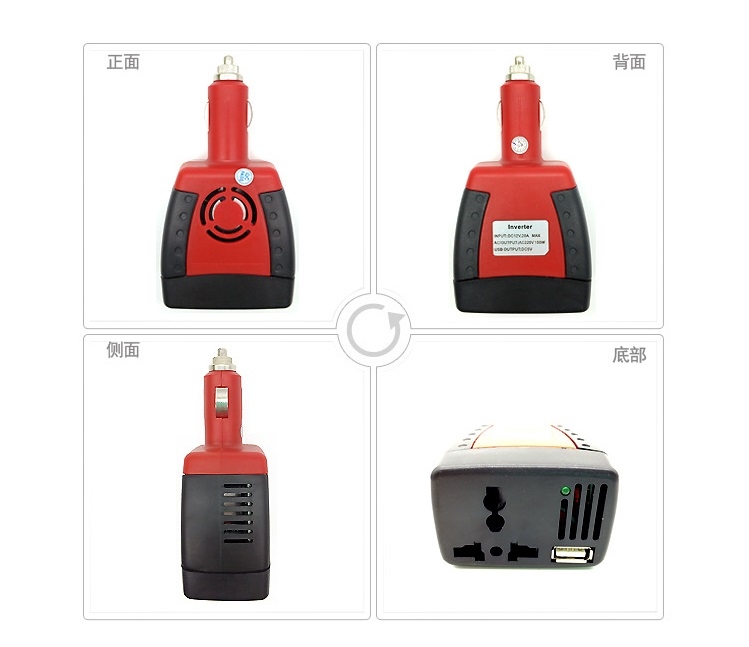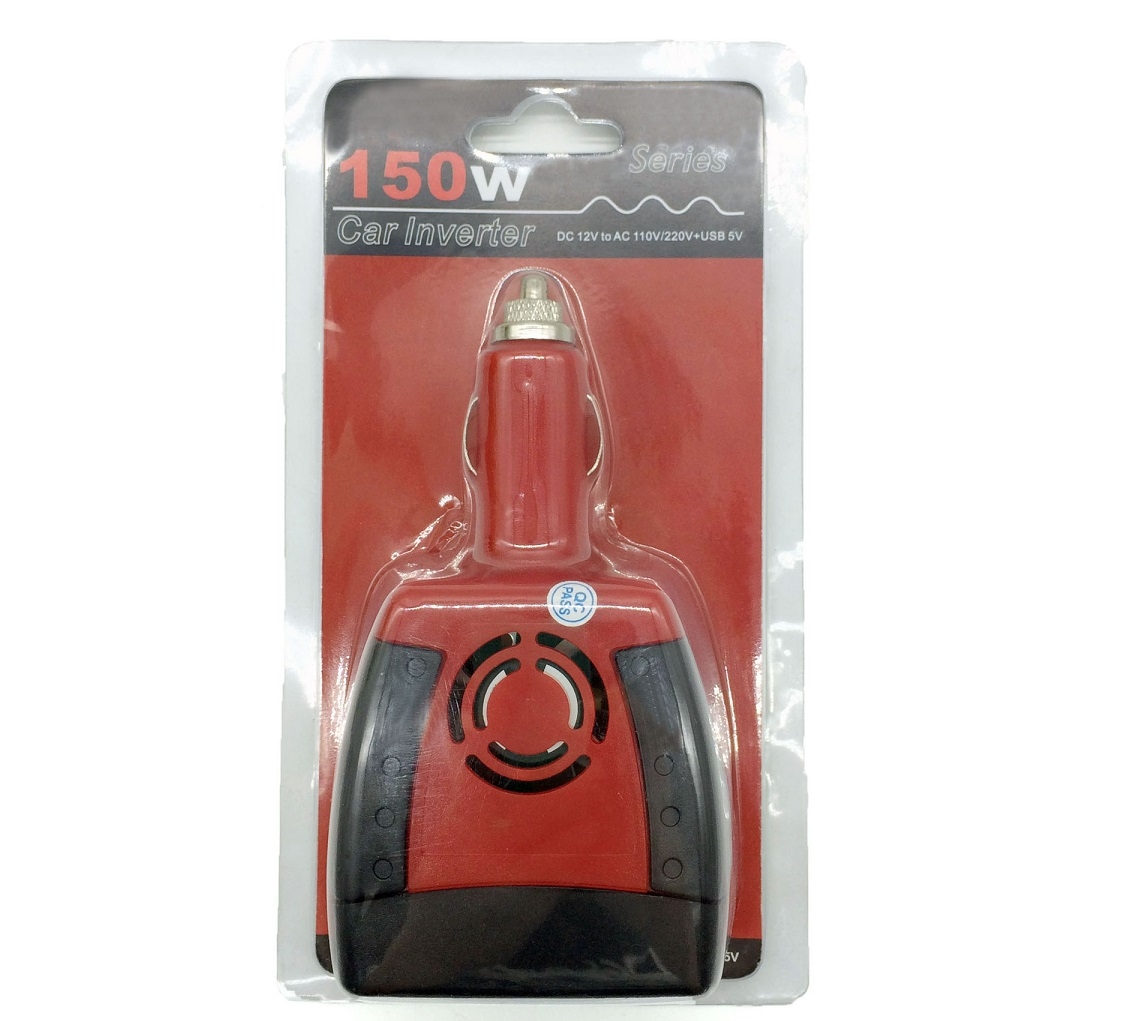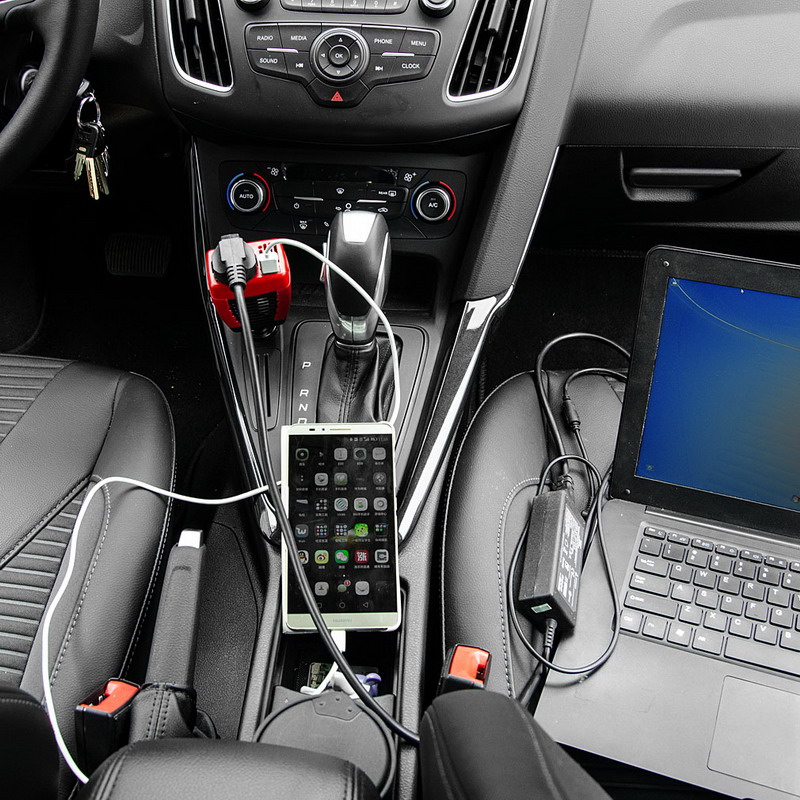 150W Continuous power inverter converts DC 12V to AC 110-120V, providing on-the-go household power in the vehicle.
Power up your notebook computer,digital camera, GPS, DVD player, PSP, cell phone, iPhone, iPod, iPad, PDAs, just to name a few.
Short circuit, overload, overheat, low battery voltage, over battery voltage Protections, which won't damage your appliance or the vehicle.
High tech achieved: Input & Output Isolation! Built-in fuse, fan. For DC12V ONLY.
How it works.
Power inverters allow you to run low power AC electrical devices like computers, video cams, mobile phones, TV sets, fans, digital equipments, etc. It's the best choice for your self-drive, field work & entertainment in your car.
An automobile power inverter is an electrical transformer that takes the 12-volt direct current (DC) and changes or converts it into 220v/50Hz AC -volt alternating current (AC). That allows you to run small electrical devices that you normally plug into a wall receptacle.
Your auto electrical system is a 12-volt DC system that runs off the battery and the alternator when the engine is running. The inverter allows you to tap into the system and draw a limited amount of power to run 220- volt AC devices.
Mini design and easy to take
Sufficient 150W output
Built-in cooling fan
Short circuit protection
Stable output voltage and frequency
Advanced SMT technology
Output Power: 101 - 200W
Output Type: Single
Input Voltage: 12v
Output Voltage: 220v
Type: DC/AC Inverters
Output Current: 2.1A
Overload Protection: ≥150W
Overtemperature protection: ≥60°
Rated output power: 150W
Peak output power: 300W
Output jack: Universal socket (globally)
Undervoltage protection: 10-11V
Overvoltage protection: 14-15V
Output waveform: Modified sine wave